I had to bite the bullet and try finding some good boots that will last me for the training I have to do plus be suitable for the Kilimanjaro trip, so hot savannah and ice cold Uhuru peak.
I knew I was going to need some help and I was dreading having to go to one of the big corps and one of their outlets. I needed some proper help. I found a little store in Hereford called Trekitt . This isn't just another corporate. Quite the opposite. Quite refreshingly it is a single store run by the family business.
After some thorough measurements of my feet and a discussion with the assistant I decided to go for these babies: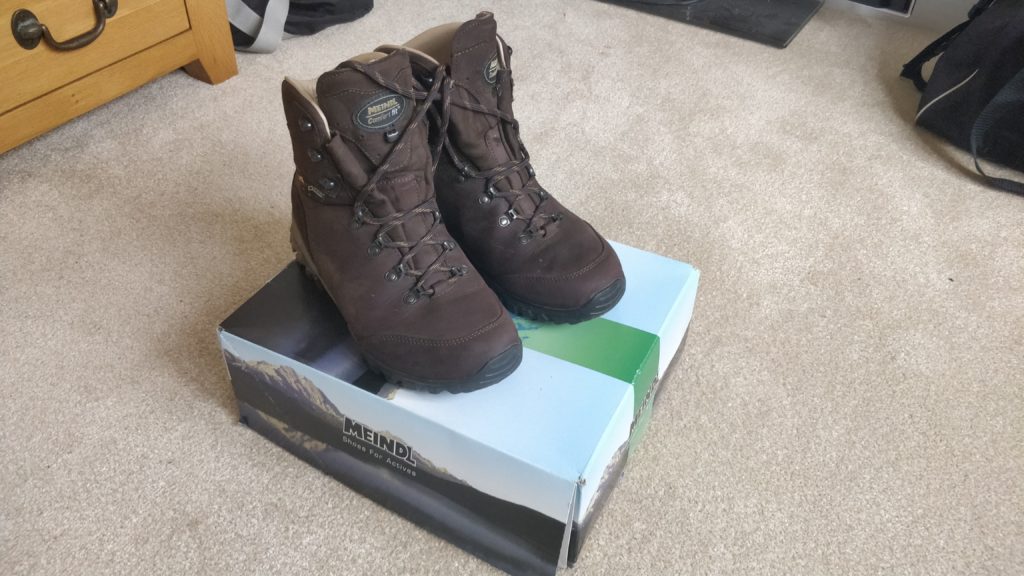 Meindl Meran GTX with Gore-Tex lining. Made by a german company and seems to be a much better fit than the Salomon X Ultra 3 Mid GTX I currently use.
Tried the new boots out this week, just walking round the house but that is just a mini test, you need to get out on the trails to properly check them out.