The full Malverns, up and down
I finally made it. Hiked all the way up the Malverns and then back again. A total of about 30 km in 6 hours, 45 minutes. Doing these distances does help build up the stamina for the uphill parts of the Kilimanjaro route. However should not neglect the final day when we will descend the mountain where we will do about 20 km which should take us 5-6 hours.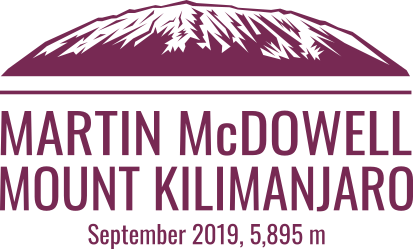 However am taking quite a beating on my feet, something not completely right with my old hiking boots, a pair of Salomon X Ultra 3 Mid GTX. Keep getting nasty shooting pain in toes and foot. I'll be seeing a shop in Hereford that should help me out as I think I might have to get a new pair of hiking boots for the rest of my training and the Kilimanjaro.