Puncture prevented further training
I had a bit of an eventful day today. Set of to hike up Pen y fan , had to find a way out of town as there were was a road closure and ended up going a way I don't usually use. Somewhere on that trip I must have ridden over something sharp. By the time I got to Leominster about 20 minutes away I felt the bike being unstable. Turns out I had a rear tyre puncture.
Didn't dare to ride it back home, so called the roadside assistance. While I waited the tyre must have slowly deflated even more and this made the bike quite unstable but I noticed that to late as it ended up falling over without me even being on it at the time!
Managed to collect quite a few scuffs on the fairings, smashed the hand guard and broke off the brake lever about mid shaft. Luckily the engine started fine and the brake lever was still usable. The AA guy managed to patch the puncture really well, he then followed me for an hour as we drove to Gloucester to the main Honda dealer . I could have gone somewhere else but these guys do the service on my bike and they actually had a tyre in stock so it could be fixed the same day.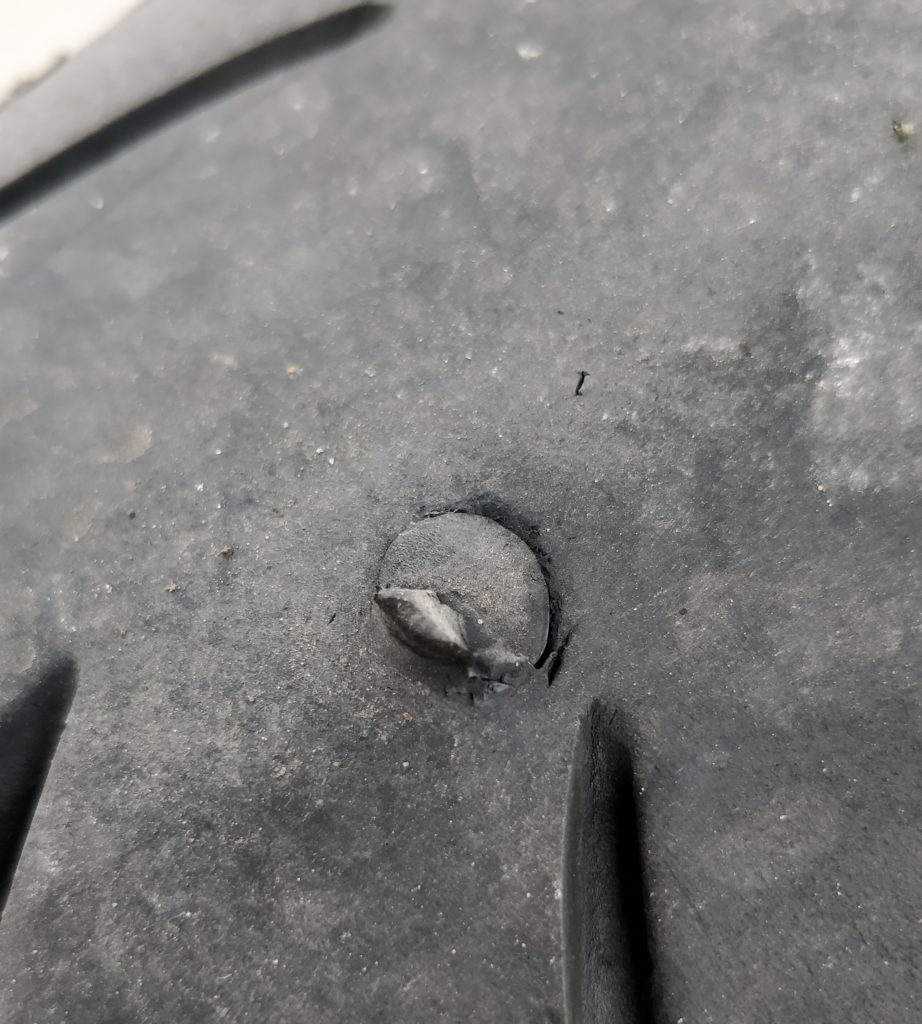 Anyway, not only did the get the tyre sorted, they had a spare brake lever in stock so replaced that as well. The hand guards are on order but I might have to change them myself. Just all this cost me about £260. Got home about 6 hours later.