London visit - day 2 of 4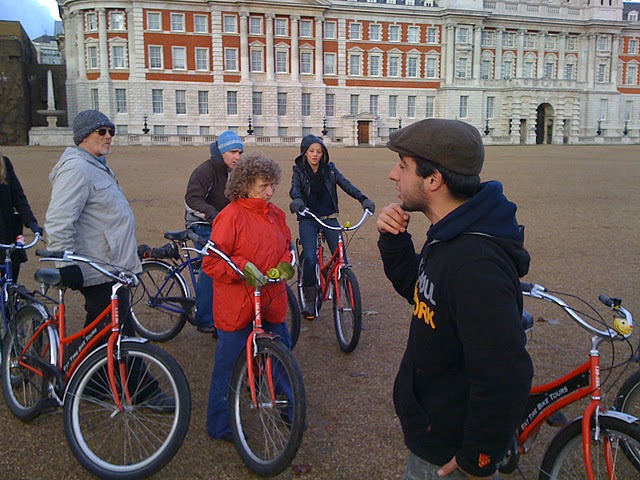 After only sleeping a few hours as I only went to bed at 4 am as a consequence from the previous night's walkabout London I had a Fat Tyre bike tour planned for the Saturday morning. The tour takes place on bicycles you get from the tour company and it starts at 11am just outside the Queensway underground station. Its a great way to see the city as you can see different parts of it without walking large distances. It also enables to see the sights in a more natural "linear" fashion. A lot of tourists will use the underground to see London and the problem with that is that you keep on popping up in different parts of the town without ever getting a true feeling of what the whole place looks like.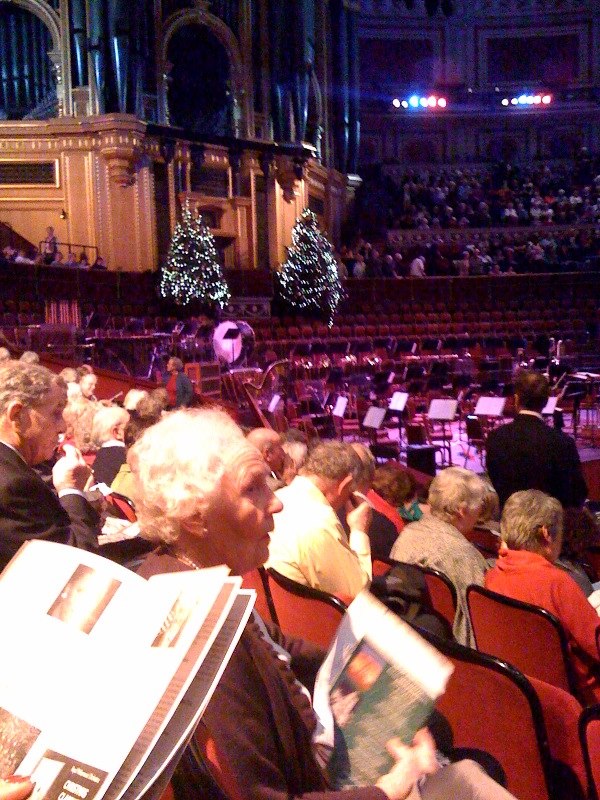 The tour itself was brilliant and the weather was really on our side, quite warm for December and with clear blue skies. The tour was fun however it just wasn't as fun as the one I had in Berlin but that was down to the very funny and cool guide they had there.
After the tour I did a bit of shop scouting on Oxford street and then headed to the apartment I was renting for the duration of my visit. In the evening I headed for the John Rutter Christmas celebration presented by the The Royal Philharmonic Orchestra and held at the Royal Albert hall . I almost regretted it as I was almost singlehandedly lowering the average age by quite a bit.