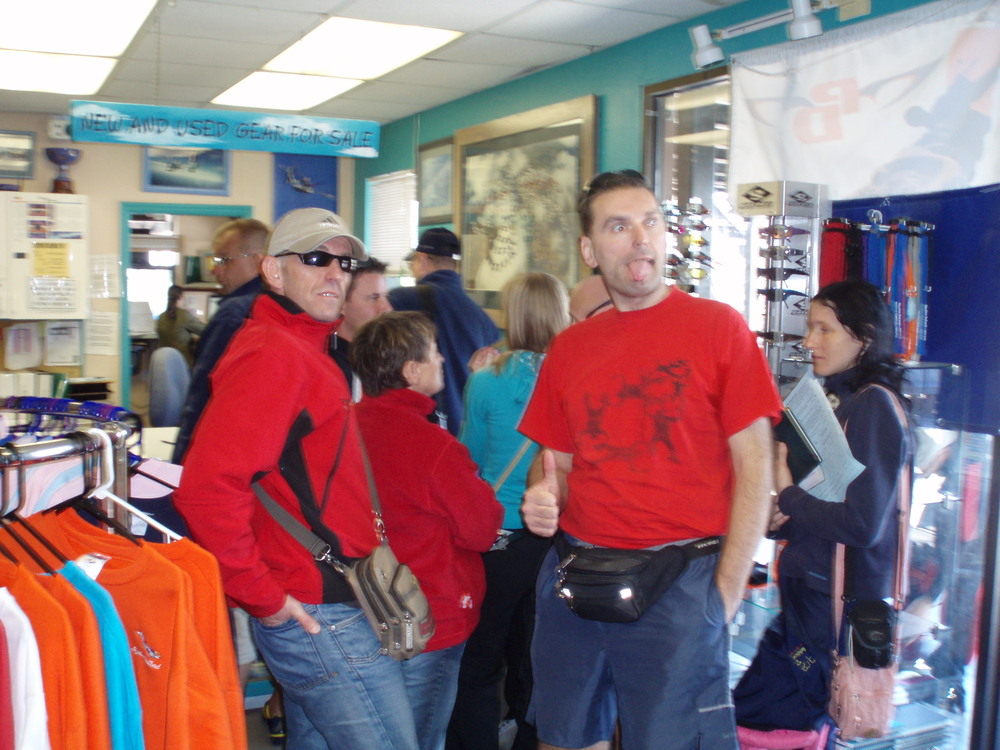 The weather, again, was a bit of a disappointment. In the morning we were not sure if we should bother even going to the DZ. Our landlord Dennis said that the clouds should break up. When we came there the DZ was closed for jumps and it looked like nobody was going to jump today.
However later in the afternoon the clouds cleared and I managed to do 2 jumps, the winds were quite strong and sometimes unpredictable, but I was quite pleased with my landings.
The plane we used, both times, was the Twin Otter. I am still waiting to see when the skyvan will start to operate - I would love to try out jumping off their ramp.
we all hope tomorrow will be better :-)
Finger crossed, as usual.