Rediscovering the Glyders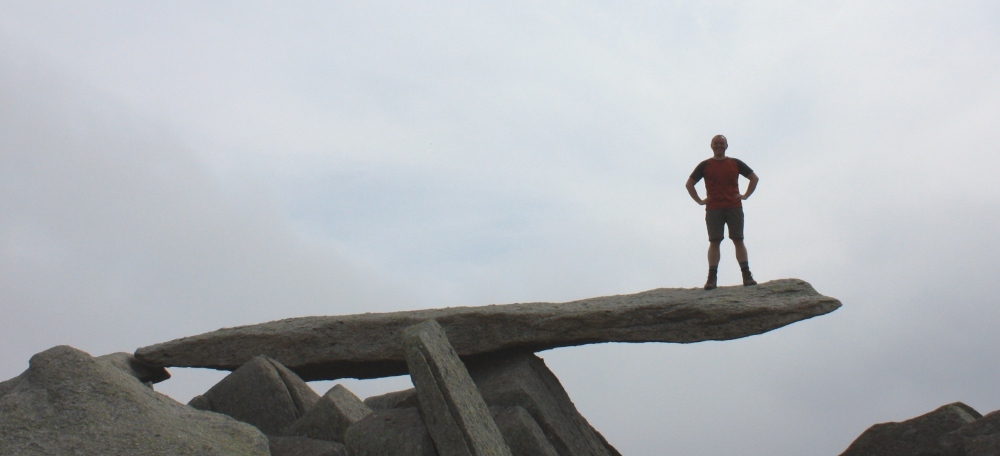 A couple of years ago I trekked these hills with and came away with a lovely sunburn, sore legs and a great experience. Not unlike this time although I cannot fathom how those UV lights beams were able to penetrate all those clouds yesterday in order to give my skin a damn good uv-light trashing.
The Glyders horseshoe as its also known usually means walking the 4 mountains in one go and this time I did them in this order: Tryfan, Glyer Fach, Glyder Fawr and Y Garn.
I have heard of the cantilever stone but I seemed to have missed it at my last trek so I asked a fellow walker who pointed me in the right direction. As you can see from the above photo I did find it and was able to ask someone to take a photo of me on it. The least interesting was my last summit, the peak of Y Garn which has a monotonous path leading to it from Llyn y Cwm and a gruelling descent towards Llyn Idwal. Gruelling as my feet at this poit were killing me and I couldn't wait to get to my car. More as an indulgence in comfort I soaked my feet in the murky cold waters of Llyn Ogwen.
Job done, can't wait to do it again :-)