Kathmandu
Exploring the temples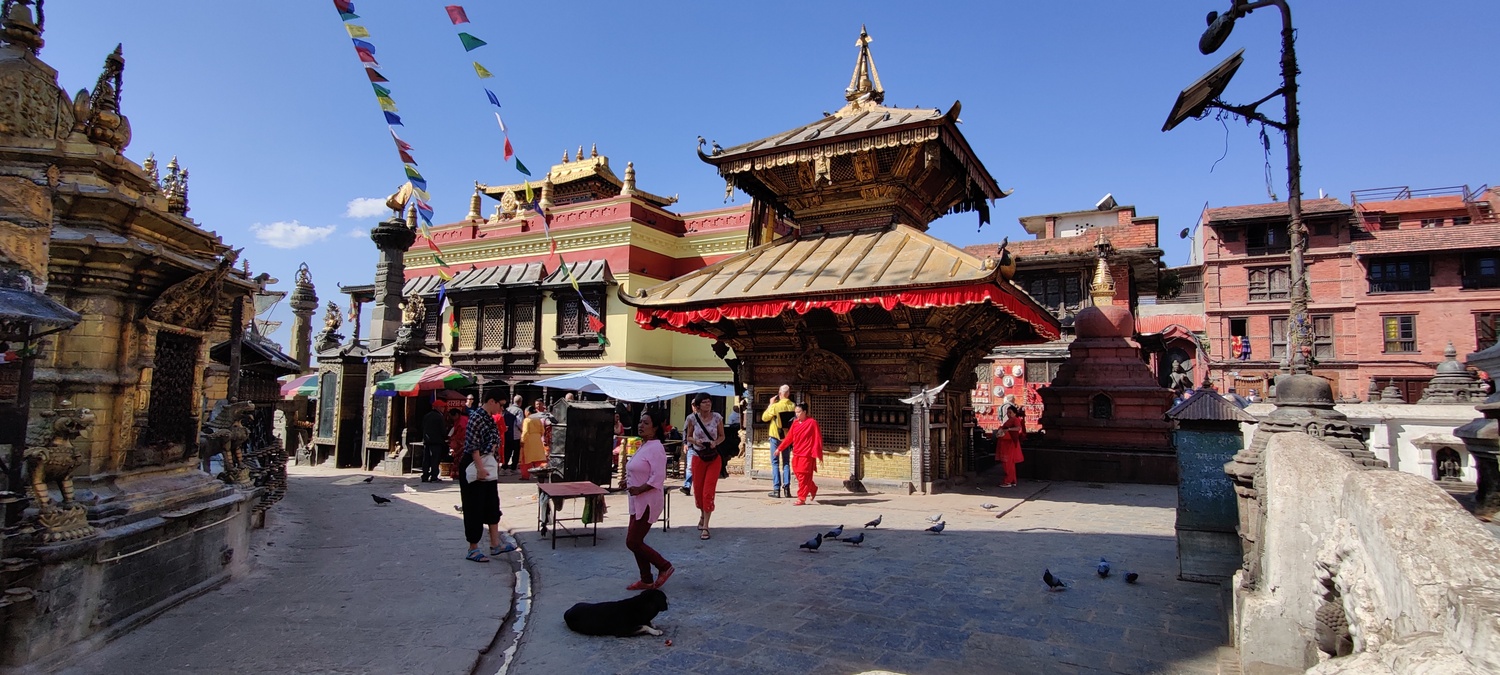 Had a rather chaotic return to Kathmandu as I had to find a taxi and as I came out the domestic terminal there was not much of accommodation for foreigners. I do advise to anyone else to get themselves a local SIM card with data install taxi apps and use them to order one as you will get much better prices and less of a hassle with haggling. Headed back to the original hotel we had our meeting at just to pick up some of my luggage I left there. After that headed to the Kathmandu Marriott hotel via a very overpriced taxi.
The next morning ordered a motorcycle taxi from the hotel and boy was I in for a ride. The famous Monkey Temple in kathmandu is apparently a must see. Now forget the basic health and safety your would expect in Europe. Helmet was not provided needless to say. But with all the weaving and dodging of other riders and cars there were absolutely no issues. The guy got me to the foot of the hill where the Monkey temple was. There is a long staircase that leads you to the top. All the way trying to avoid getting mugged by adorable but quite feisty monkeys. One of them had a go at trying to pinch my rucksack.
On my way down from the temple I found a little park to the side of the stairs where there weren't many tourists but sees like this was the nursery for the monkeys. Lots of mothers with their offspring. It was very peaceful. Looks like this is where the aggressive males weren't operating and none of my gear was trying to be stolen. In fact I was completely ignored. I must of sat there for almost an hour and I was just a few feet from them.
Decided to walk back to the hotel which itself is an experience. Not a lot of tourists seem to venture on that path and it was again back to dodging cars and trying to survive crossing the roads. Hey, I at least have soe good travel insurance. Haha
The plan for the next day: venture out further towards the ancient town of Bhaktapur.