Don't think I have ever travelled with so much luggage. Besides my own stuff I will also bring over some consumables like surgical gloves, flea treatment and so on. Got some great plastic containers that are nice and waterproof.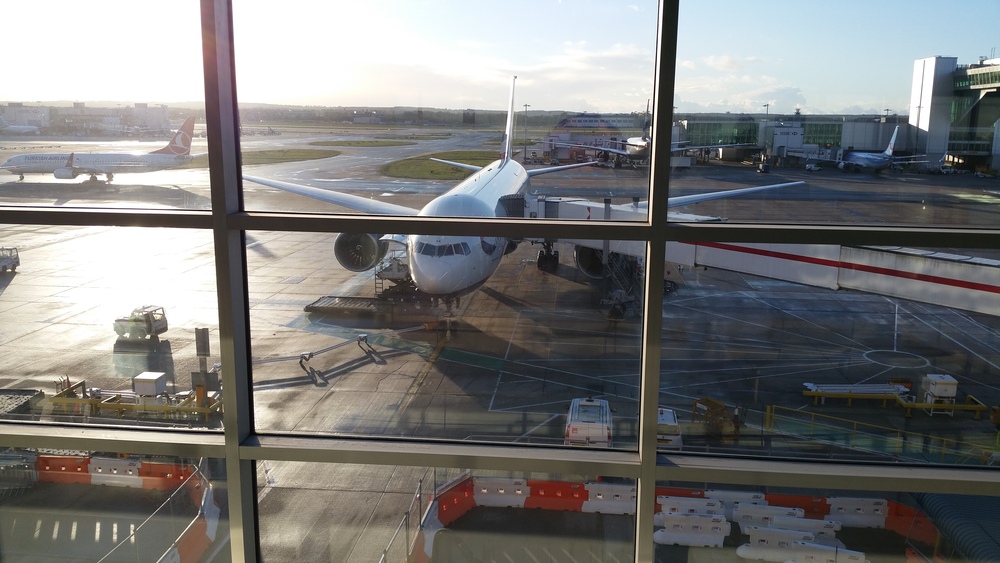 Those 4 boxes above was how I got everything from the WVS. I was a little worried about how I am going to get all the luggage from the long term car park, on the bus and then on the terminal. Found a great solution as BA who I am flying with has early check in so I was able to check in all my luggage the day before (between 4pm and 10pm). Parked in the short term car park and plenty of trolleys about. No queues at check-in … brilliant :) So tomorrow when I set of I don't have to be at the airport 3h prior to flight but later. Also I just need to cary hand luggage from the long term car park.
Had a little walk round the North terminal … didn't feel at all like a vagrant.