San Francisco and the Yosemite national park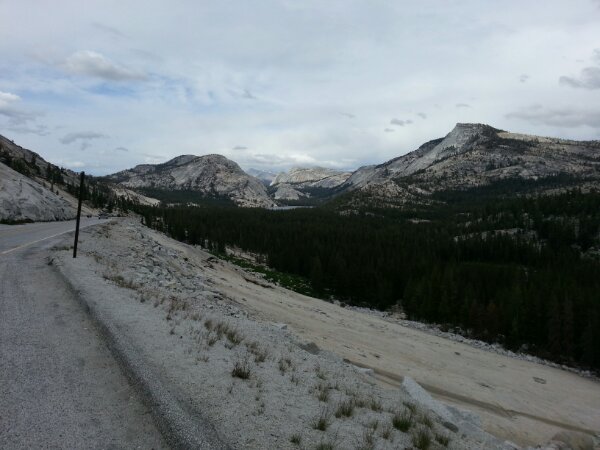 I put these two together as I visited them on the same day. They are only about 4 hours drive from each other. I started the day in Santa Rosa and headed down highway 101 that leads into San Francisco over the Golden Gate bridge. The bridge always used to be a toll one as I recall but now they have a silly electronic system where your plate is scanned and then your account gets charged. Which is fine if you are a regular user. But what about the one-off user like myself. I have no idea what to do and the signs on the bridge are useless. There are no signs before the bridge telling you what to do.
I finally got to a computer so I could pay the damn toll on Tuesday. Such a hassle. Got to drive round the city a bit which was thrilling. Ended crossing the Bay Bridge to Oakland and then onwards toward Yosemite national park . This is another gem that I wished I could have spent more time at. Truly amazing and a different landscape from Yellowstone. Lots of hiking trails to explore the countryside. Also saw the almost compulsory bison but somehow didn't get to see a bear. Well, perhaps next time.
Ended the day in a small town of Bishop where I saw the most amazing sunset over the mountains. Its unfortunately on my Canon so will have to publish it later.