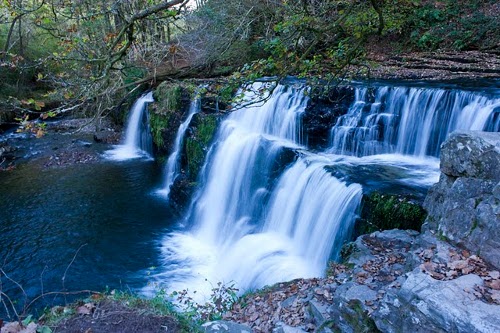 This hike is worth talking about as it takes you round some spectacular views in the Brecon Beacons.
When I did the hike round Cwm Gwesyn the guide books told us about waterfalls but you saw was actually very small - especially compared to the waterfalls seen on this hike between Ystradfellte and Pontneddfechan.
One of the highlights of the walk is the fact that you can walk under one of the waterfalls names Waterfall of the Snow. Gets a little wet though if you hang around underneath it for to long - like I did trying to take photos.
Taking this hike will also introduce you to waterfalls with delightful names like The Lady Waterfall and the Waterfall of the Chieftain.