[caption id="attachment_639" align="aligncenter" width="500"]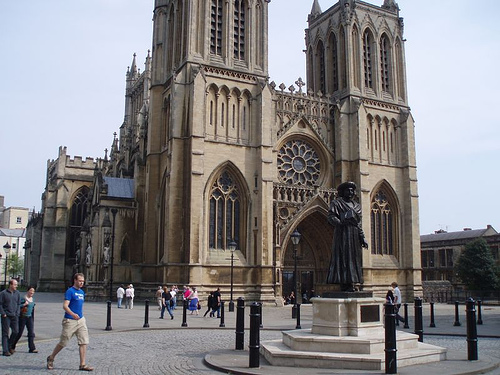 The photo of Bristol Cathedral chosen for the fifth edition of the Schmap Bristol Guide[/caption]
I received a mail today from an on-line publisher of digital travel guides called Schmap that my photo of Bristol Cathedral was chosen to be included in the fifth edition of the Schmap Bristol Guide.
I received an e-mail a while ago saying that the photo was short-listed for it and I didn't think my photos were good enough for somebody to publish them in a guide. Well I am still not a great photographer, maybe not even a mediocre one as my equipment is testament to, but I am still proud to be chosen none the less :-)
The page with my photo can be seen here.
---
Update 9. April 2010
I have heard from the Amroth Castle website that they want to publish a couple of my photos that I took at the Robin Hood filming location in Freshwater West.
http://www.amrothcastle.com/PembrokeshireNationalPark.aspx